May 2016
Embroideries by Marjane Satrapi
GRAPHIC 741.5 SATRAPI
A Special Pick for Graduating Young Ladies
This slight follow-up to Satrapi's acclaimed 
Persepolis
 books explores the lives of Iranian women young and old. The book begins with Satrapi arriving for afternoon tea at her grandmother's house. There, her mother, aunt and their group of friends tell stories about their lives as women, and, more specifically, the men they've lived with and through. For graduating seniors!
April 2016
The Sacred Lies of Minnow Bly by Stephanie Oakes
FIC OAKES
Senior School Book Club Pick
The Kevinian cult has taken everything from seventeen-year-old Minnow: twelve years of her life, her family, her ability to trust. And when she rebelled, they took away her hands, too.
Now their Prophet has been murdered and their camp set aflame, and it's clear that Minnow knows something--but she's not talking. As she languishes in juvenile detention, she struggles to un-learn everything she has been taught to believe, adjusting to a life behind bars and recounting the events that led up to her incarceration. But when an FBI detective approaches her about making a deal, Minnow sees she can have the freedom she always dreamed of--if she's willing to part with the terrible secrets of her past. Recommended grades 9+.
March 2016
All the Light We Cannot See by Anthony Doerr
FIC DOERR
WINNER OF THE PULITZER PRIZE
From the highly acclaimed, multiple award-winning Anthony Doerr, the beautiful, stunningly ambitious instant New York Timesbestseller about a blind French girl and a German boy whose paths collide in occupied France as both try to survive the devastation of World War II.  Recommended grades 10+.
February 2016
Station Eleven by Emily St. John Mandel
FIC MANDEL
An audacious, darkly glittering novel set in the eerie days of civilization's collapse, Station Eleven tells the spellbinding story of a Hollywood star, his would-be savior, and a nomadic group of actors roaming the scattered outposts of the Great Lakes region, risking everything for art and humanity.  Recommended for grades 10+


January 2016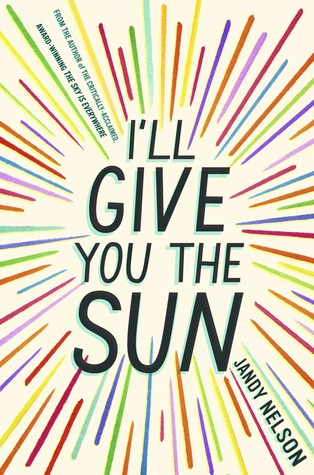 I'll Give You the Sun by Jandy Nelson
FIC NELSON
Jude and her twin brother, Noah, are incredibly close. At thirteen, isolated Noah draws constantly and is falling in love with the charismatic boy next door, while daredevil Jude cliff-dives and wears red-red lipstick and does the talking for both of them. But three years later, Jude and Noah are barely speaking. Something has happened to wreck the twins in different and dramatic ways . . . until Jude meets a cocky, broken, beautiful boy, as well as someone else—an even more unpredictable new force in her life. The early years are Noah's story to tell. The later years are Jude's. What the twins don't realize is that they each have only half the story, and if they could just find their way back to one another, they'd have a chance to remake their world.  Recommended for grades 9+


December 2015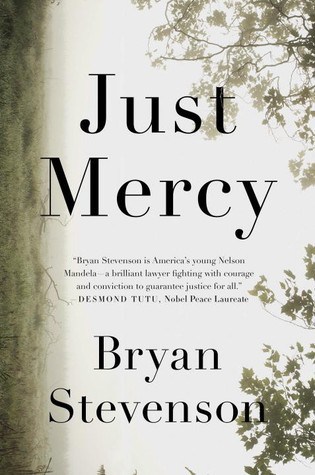 Just Mercy by Bryan Stevenson
353.4 STEVEN
Bryan Stevenson was a young lawyer when he founded the Equal Justice Initiative, a legal practice dedicated to defending those most desperate and in need: the poor, the wrongly condemned, and women and children trapped in the farthest reaches of our criminal justice system. One of his first cases was that of Walter McMillian, a young man who was sentenced to die for a notorious murder he insisted he didn't commit. The case drew Bryan into a tangle of conspiracy, political machination, and legal brinksmanship—and transformed his understanding of mercy and justice forever. Recommended for grades 10+
 

November 2015
We Were Liars by E. Lockhart
FIC LOCKHART
A beautiful and distinguished family. A private island.
A brilliant, damaged girl; a passionate, political boy.
A group of four friends–the Liars–whose friendship turns destructive. A revolution. An accident. A secret.
Lies upon lies. True love. The truth.
We Were Liars is a modern, sophisticated suspense novel from New York Times bestselling author, National Book Award finalist, and Printz Award honoree E. Lockhart. Read it.
And if anyone asks you how it ends, just LIE.  Recommended for grades 8+.


 October 2015
Gabi, a Girl in Pieces by Isabel Quintero
FIC QUINTERO
Sixteen-year-old Gabi Hernandez has a lot to deal with during her senior year. Her best friend Cindy is pregnant; her other best friend Sebastian just got kicked out of his house for coming out to his strict parents; her meth addict dad is trying to quit, again; and her super religious Tía Bertha is constantly putting a damper on Gabi's love life. In lyrical diary entries peppered with the burgeoning poet's writing, Spanglish, and phone conversations, Quintero gives voice to a complex, not always likable but totally believable teen who struggles to figure out her own place in the world. Believing she's not Mexican enough for her family and not white enough for Berkeley, Gabi still meets every challenge head-on with vulgar humor and raw honesty. Recommended for grades 9+.


September 2015
The Good Braider by Terry Farish
FIC FARISH
In free-verse poems, Viola, 16, remembers being driven from home in the brutal civil war, then the long, barefoot trek to Khartoum and Cairo, escaping land mines and suffering hunger along the way, until at last she and her mother get refugee status, board a plane, and join her uncle in Portland, Maine's Sudanese community. Recommended for grades 7+.



Summaries taken from www.titlewave.com and www.amazon.com
Grade level recommendations are approximate. Please remember that each student is different. I would be happy to discuss any titles on a case by case basis.